The One Club / Young Ones Student Awards 2021: Merit Award Winner

SOLUTION:
Portray a truly honest image of a teen living with mental health challenges. Show teens that Whatsapp can't solve their mental health challenges overnight, but can lead them in the right direction by providing them with an outlet to voice their feelings.
Watch 'Whatsapp's With You,' An original short film.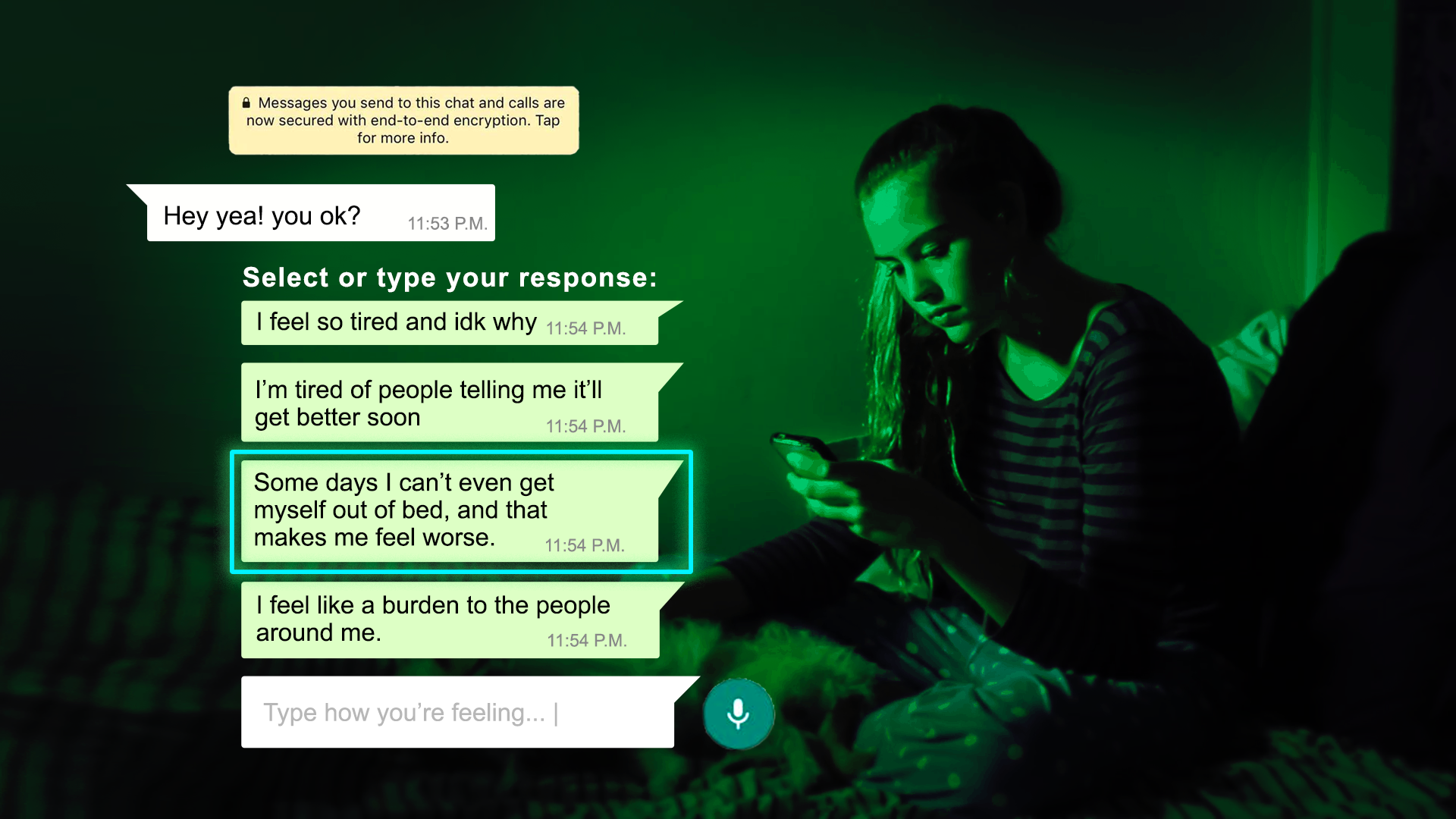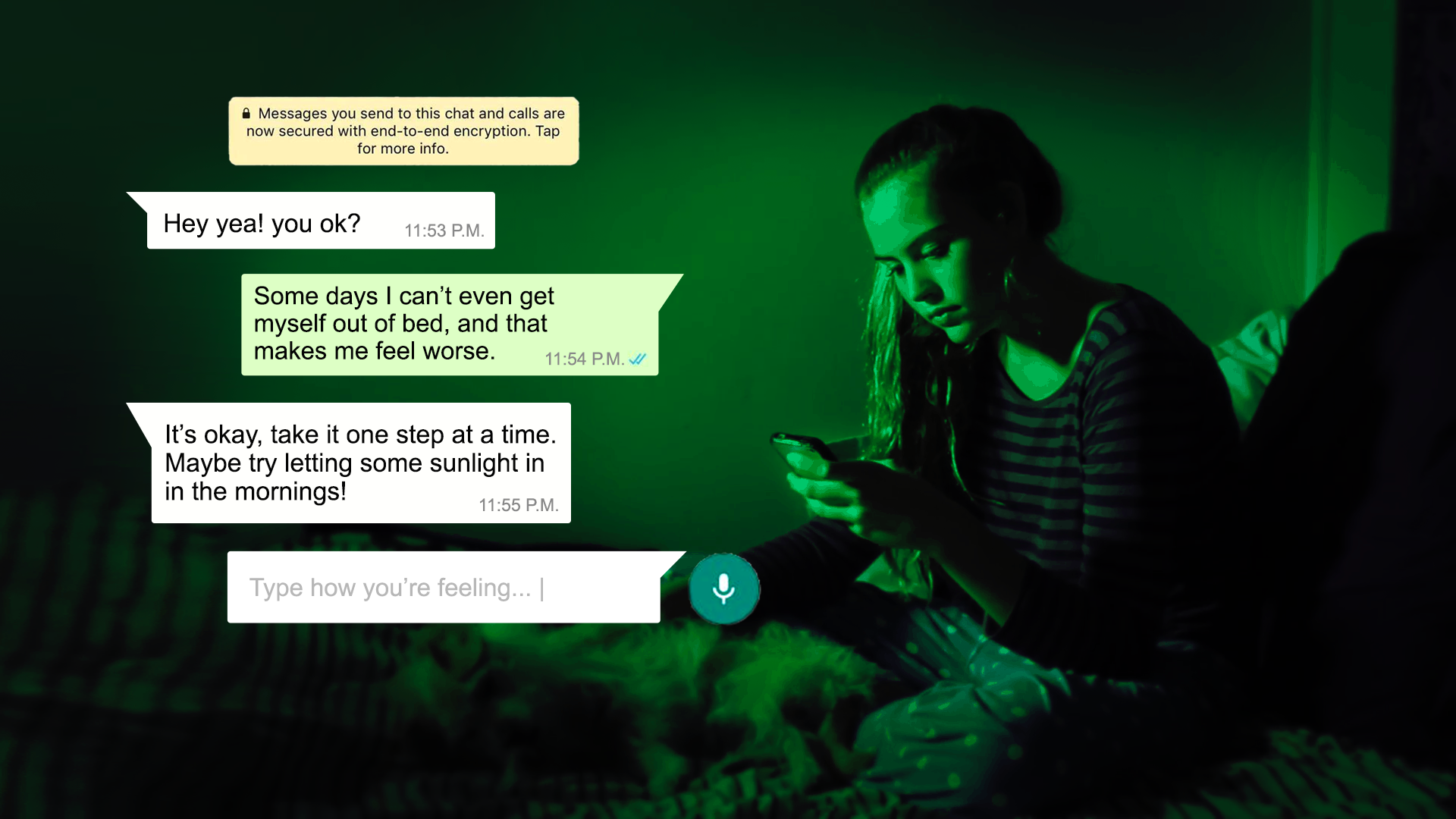 INTERACTIVE EDITION:

When Casey's friend texts her the audience has the option to reply. They can type in what they would want to say anonymously. Whatsapp & Netflix will create an algorithm ready to provide custom responses to a user's message. Showing the audience that there is someone there to listen, and they are on Whatsapp for you.
'Whatsapp's With You, Interactive Edition': Teaser