HOME BY ANTHROPOLOGIE IS A SUB-BRAND SOLELY DEDICATED TO THE STORE'S FURNITURE PRODUCTS. IT RESONATES WITH ANTHROPOLOGIE'S OVERALL BRAND, WHILE AIMING FOR THE AUDIENCE TO FEEL WELCOME, COMFORTED, AND KNOWN.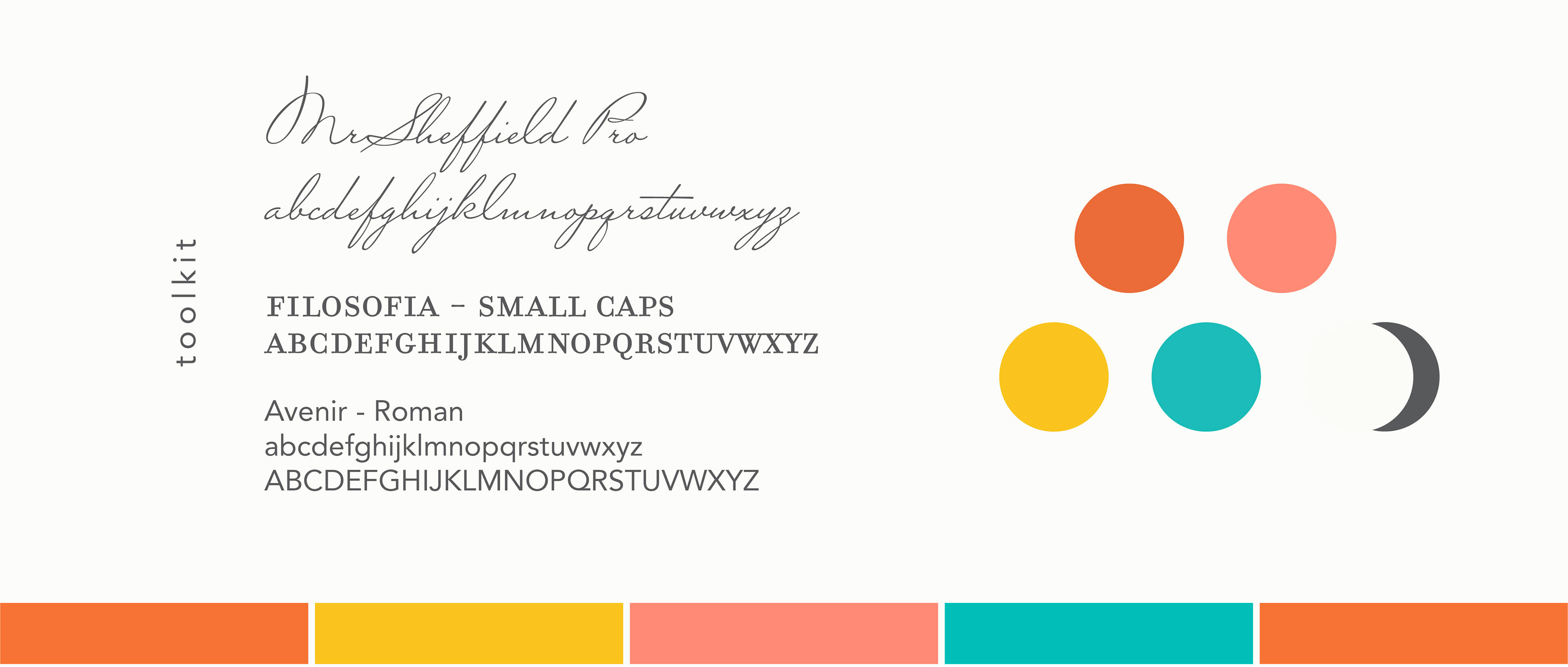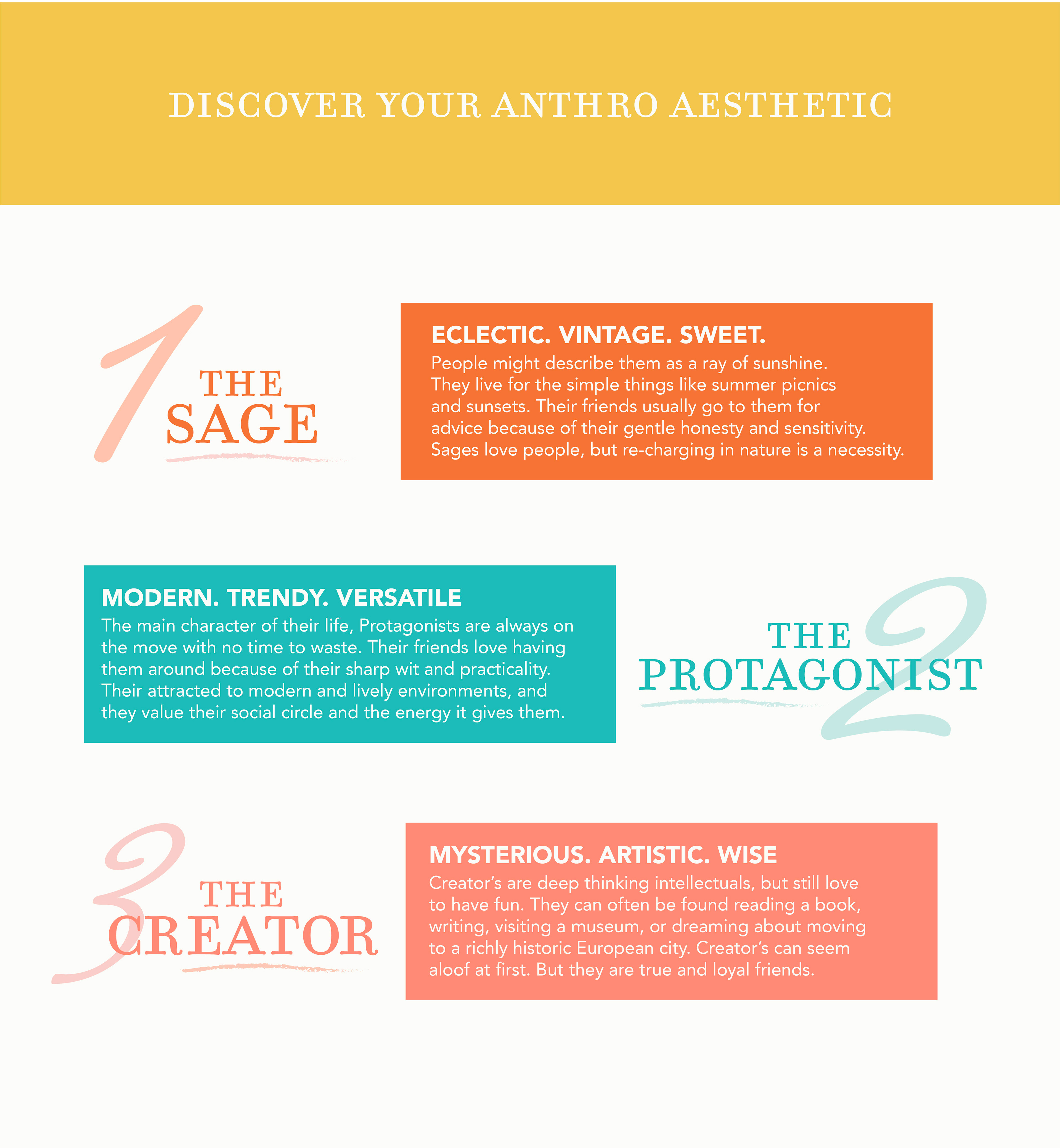 This campaign's target audience is people who have just graduated college, are commuting to big cities for work, and are searching for a place to call home (along with their individual identity). These 3 aesthetics are sub-styles of Anthropologie's whole audience. I took inspiration from 'aesthetics,' horoscopes, and the many personality quizzes 20-somethings frequent to find themselves.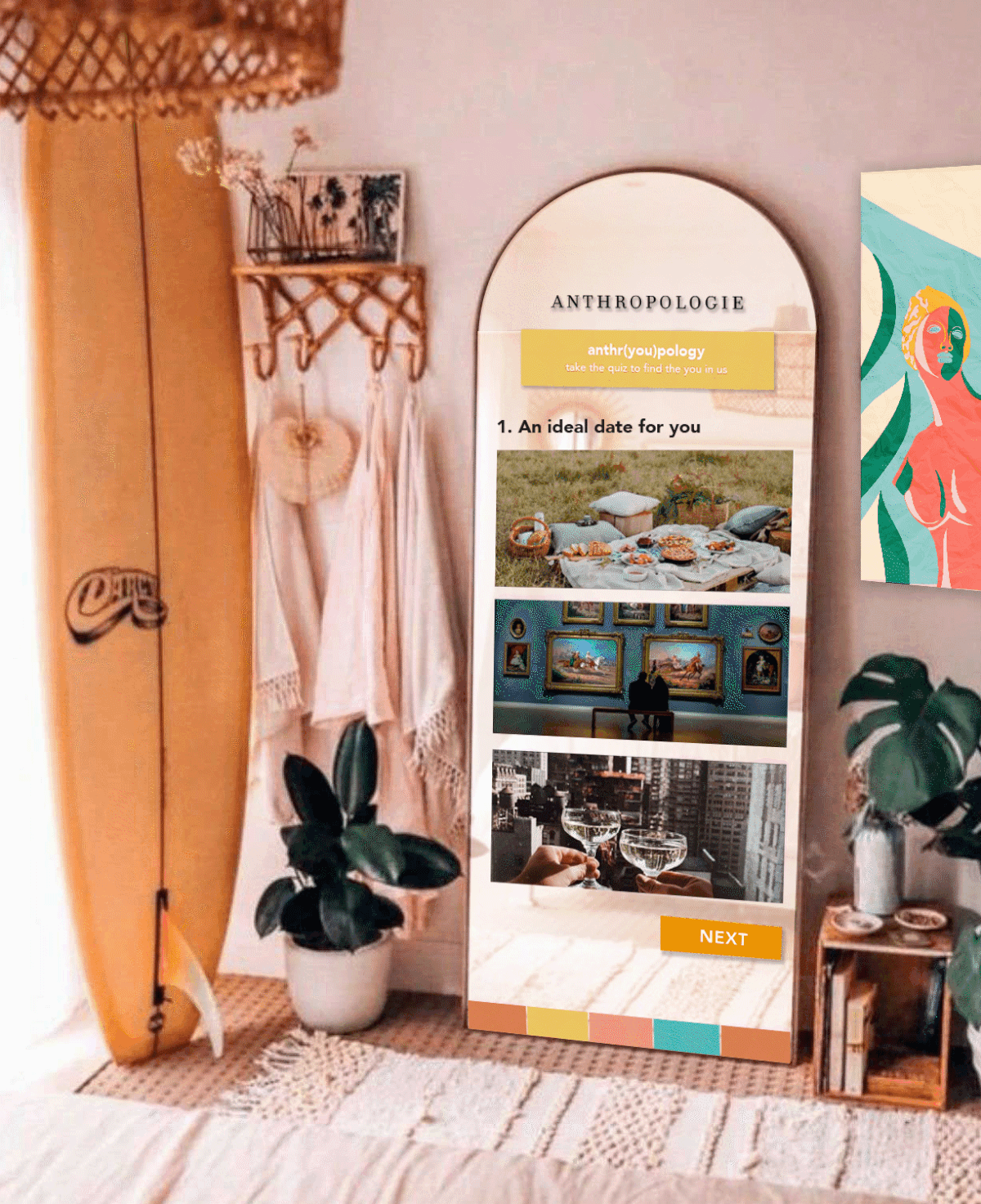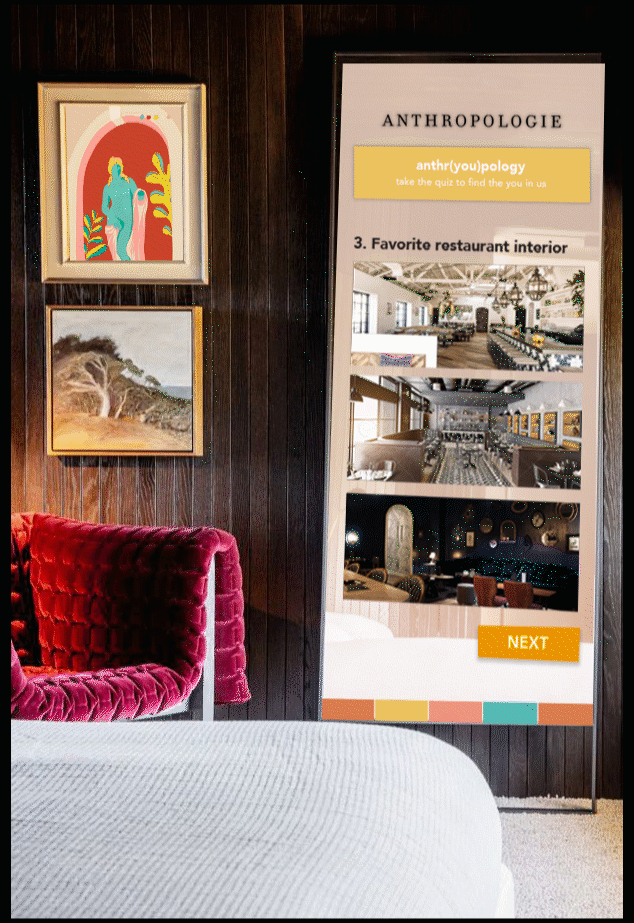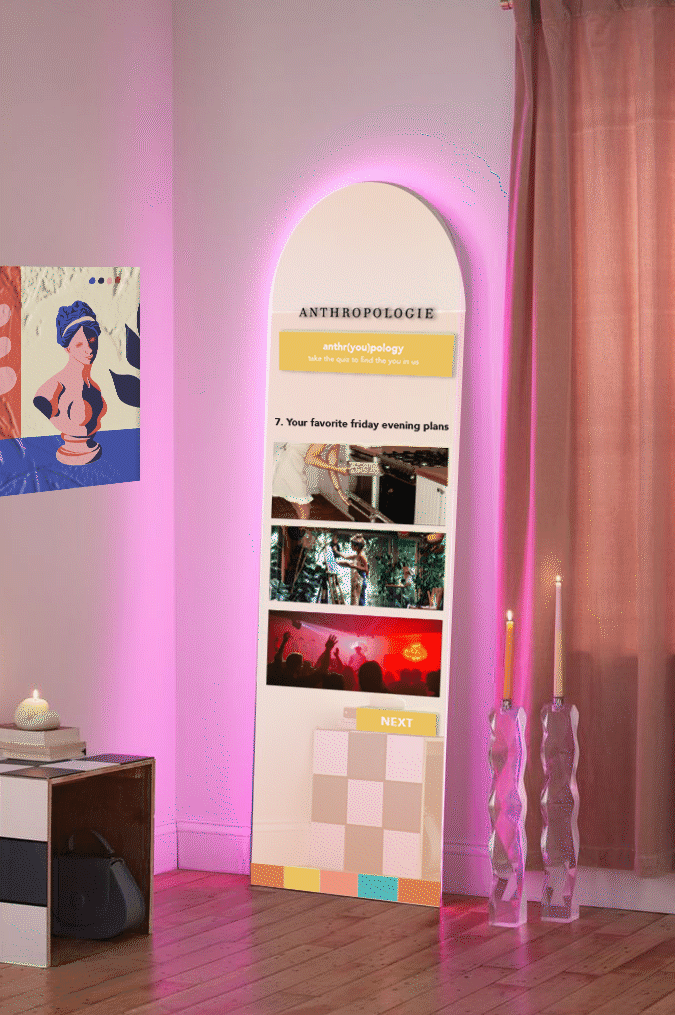 Fitting rooms decked out with Anthropologie furniture matching the three aesthetics will have a touch screen mirror to lead consumers to the style quiz. Results and a QR code will lead to mobile experiences.